Site Master Planning
Grey Space is often engaged to provide master planning and yield studies for Residential Aged Care and Retirement Living sites in inner city, suburban and regional locations. Our expertise is providing early site yield background to progress land sales to due diligence, utilise for pre-project budgeting purposes and to plan for future development potential on existing owned sites.
Below are various site study block diagrams and yield planning exercises. They in no way are intended to be Concept Designs which respond to a detailed brief, but offer real-world working solutions in early project phases as appropriate to each project, locality and site. We find that clients have come to rely on our ability to get these studies right, based on our detailed understanding of typical space, function and services requirements within our niche and dedicated seniors living market.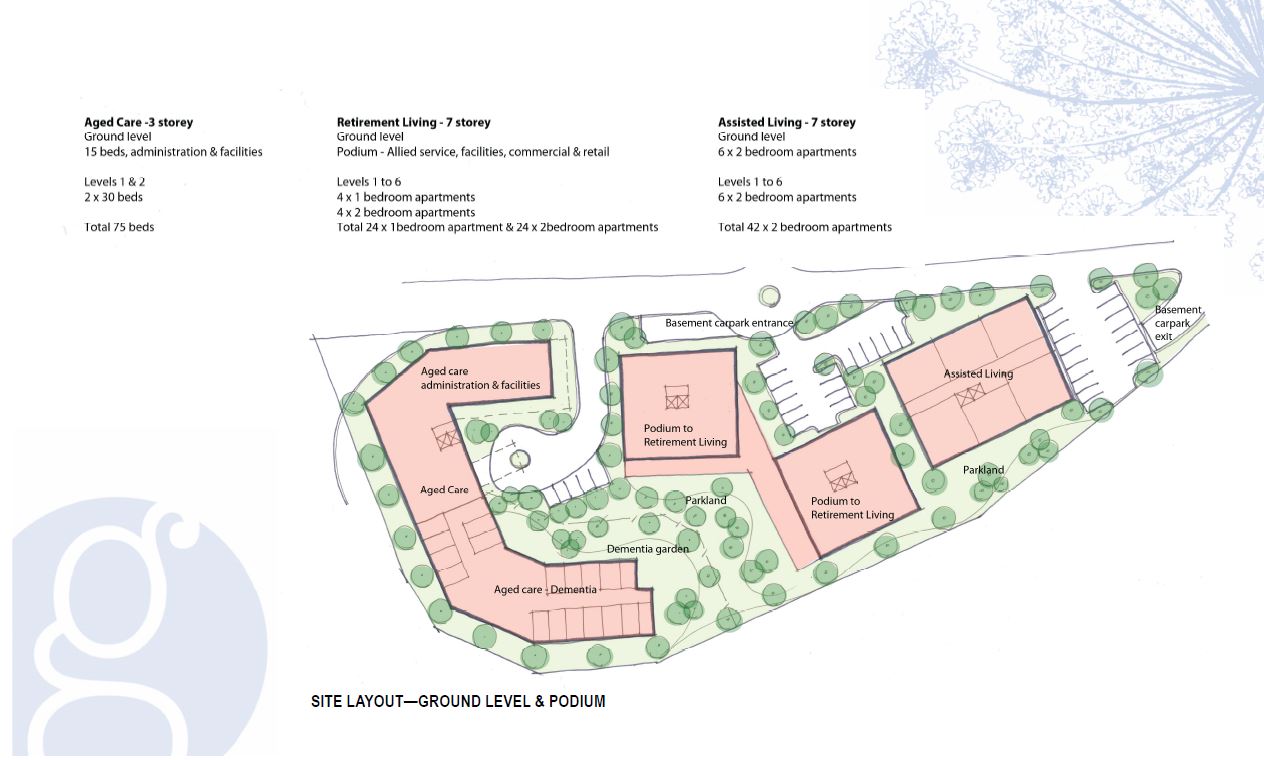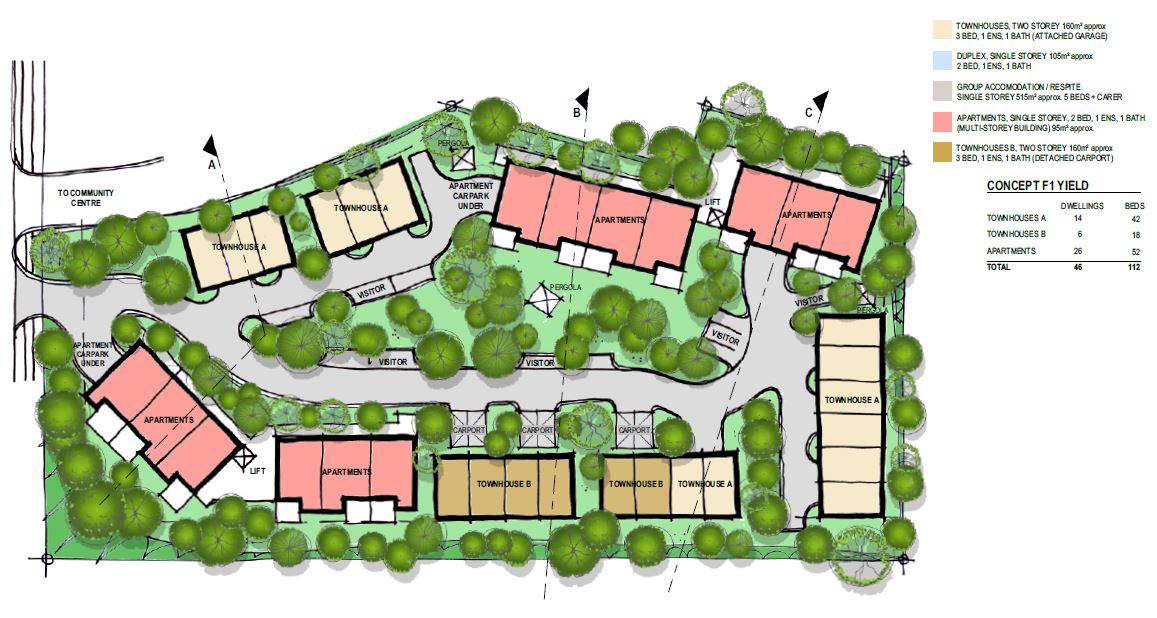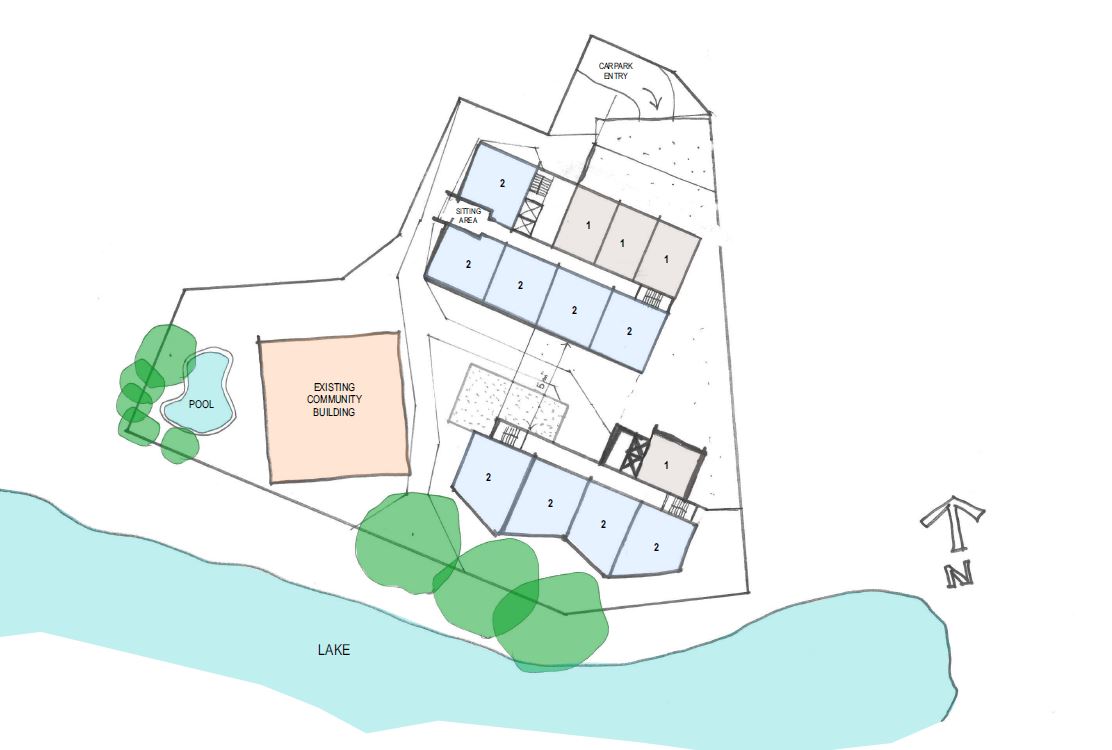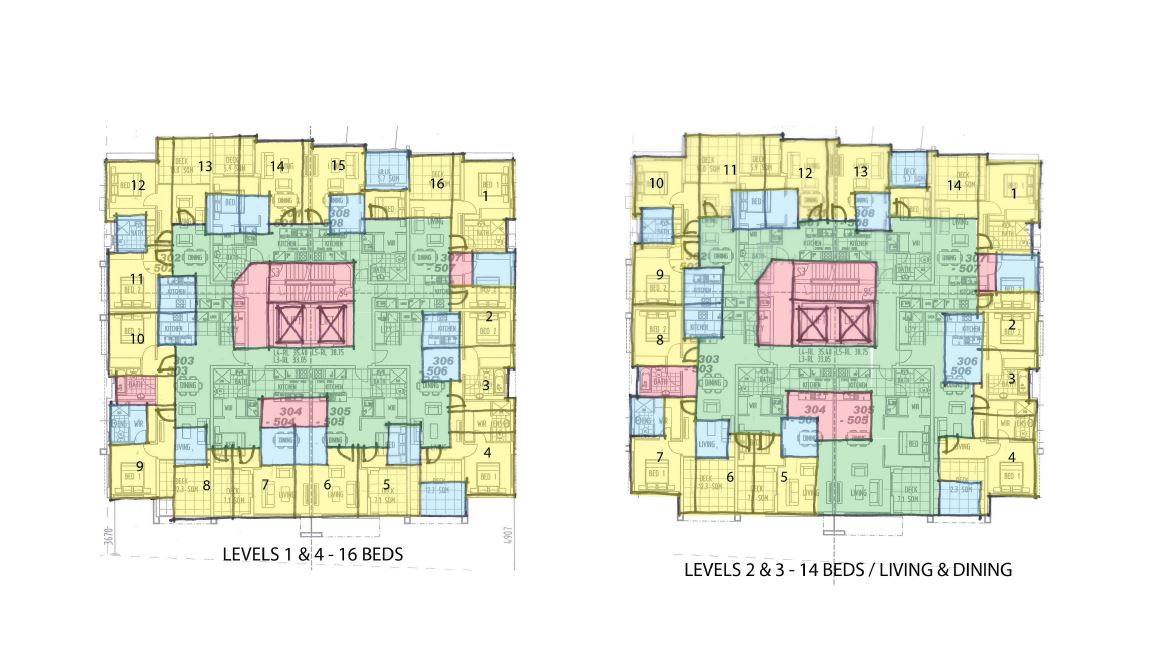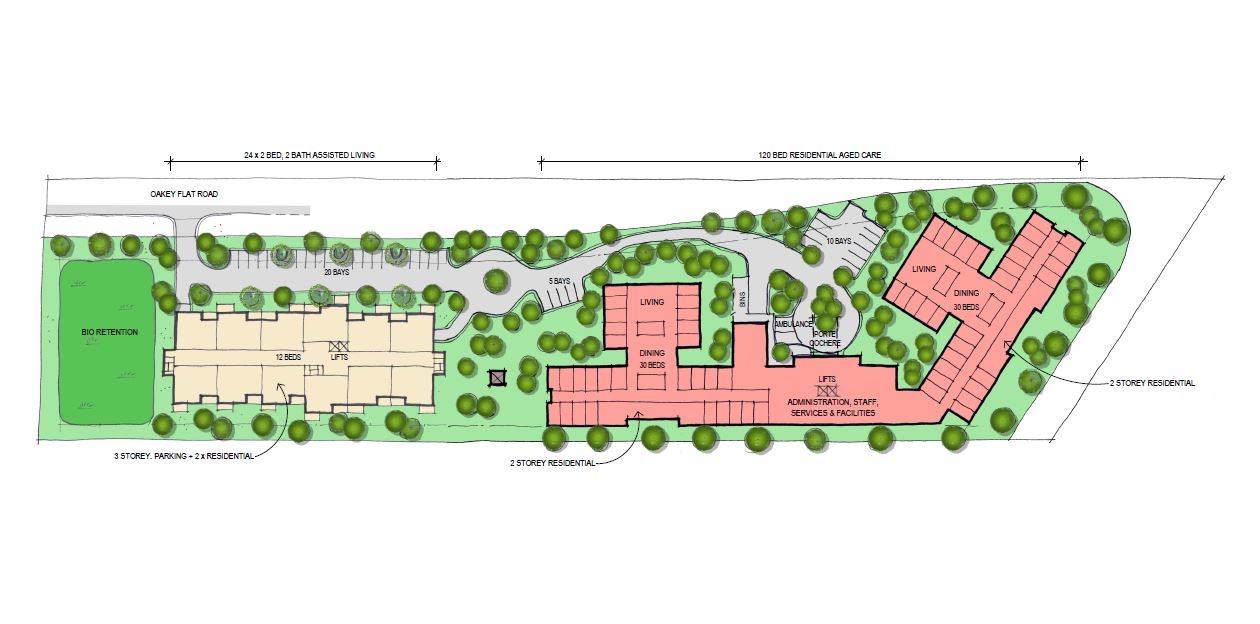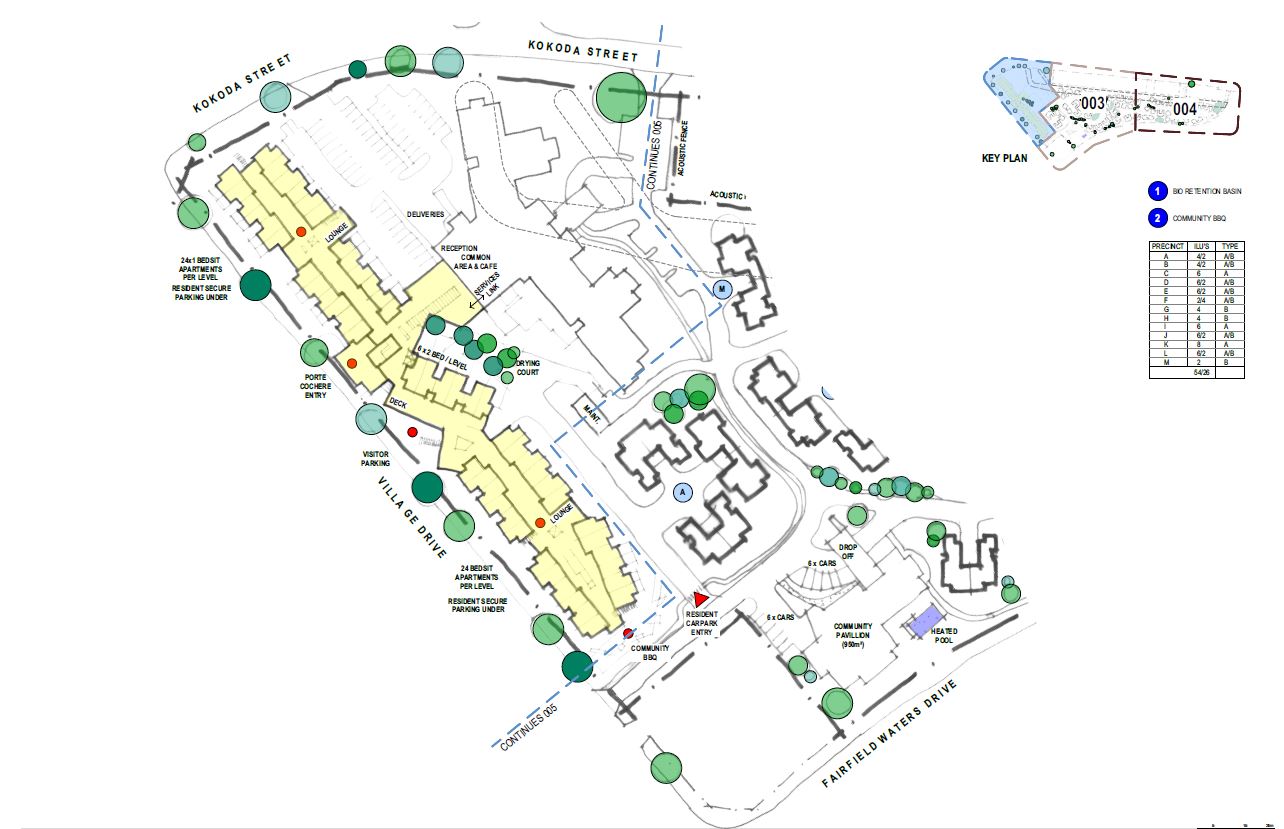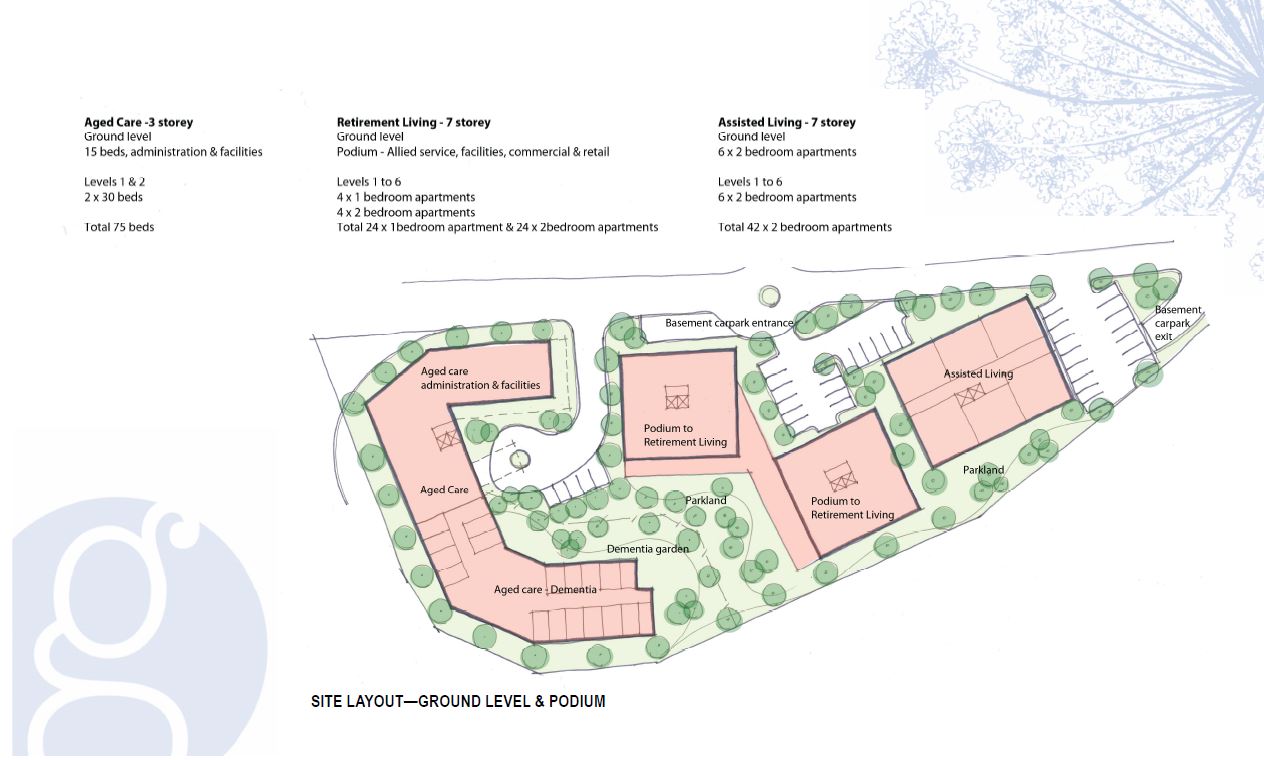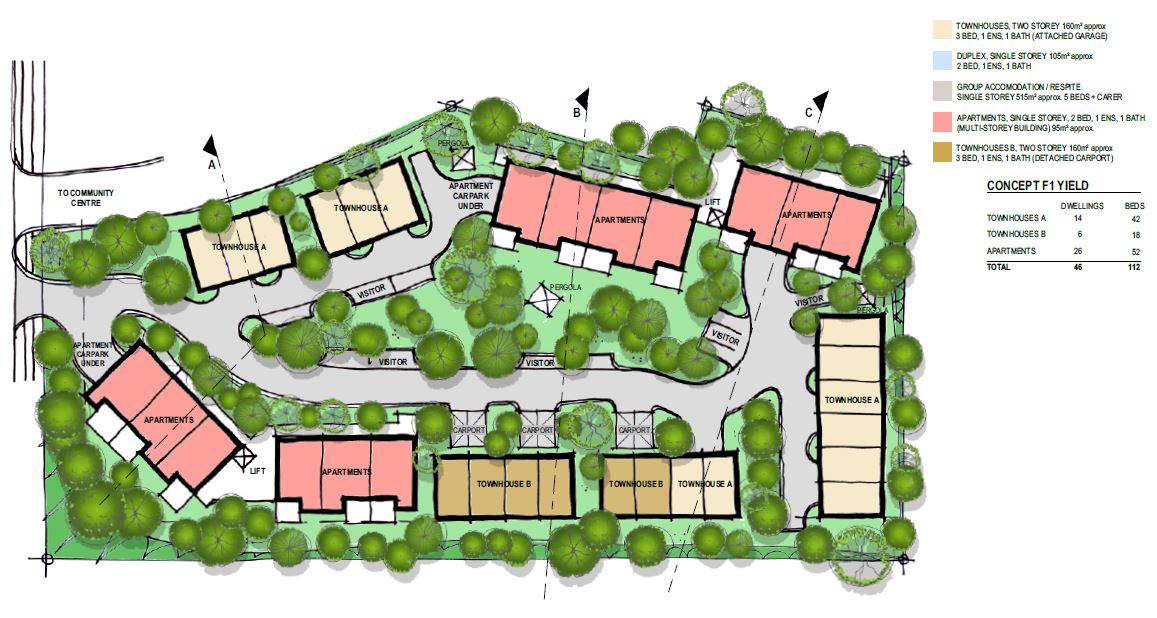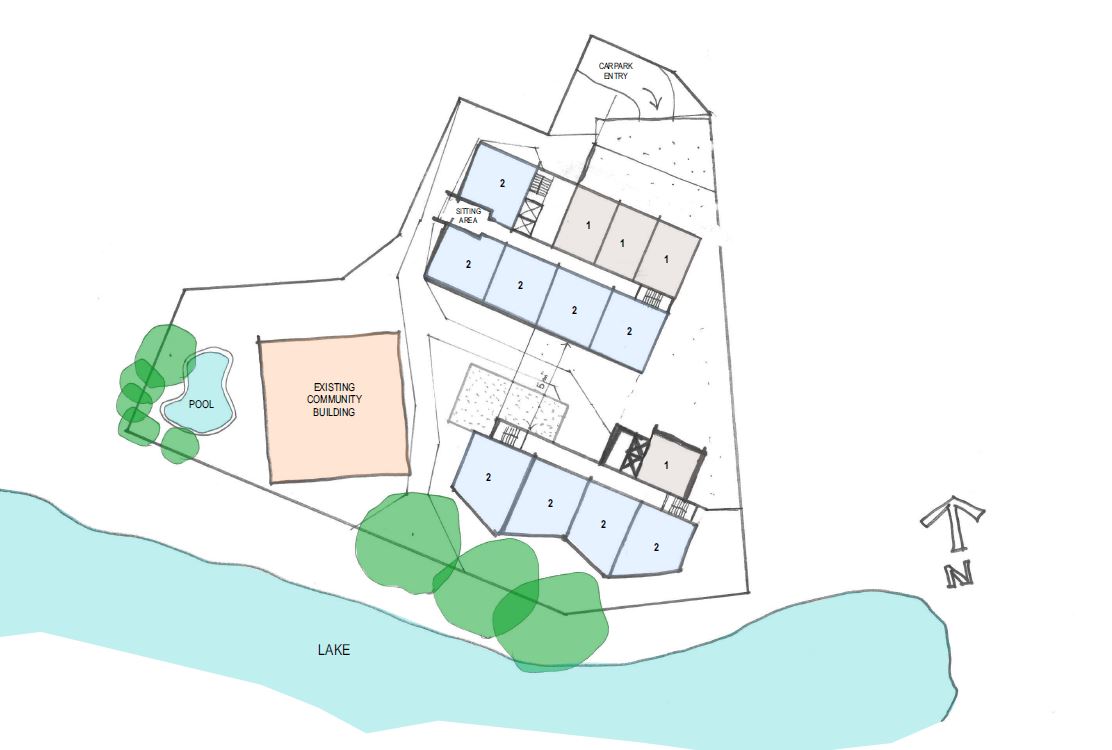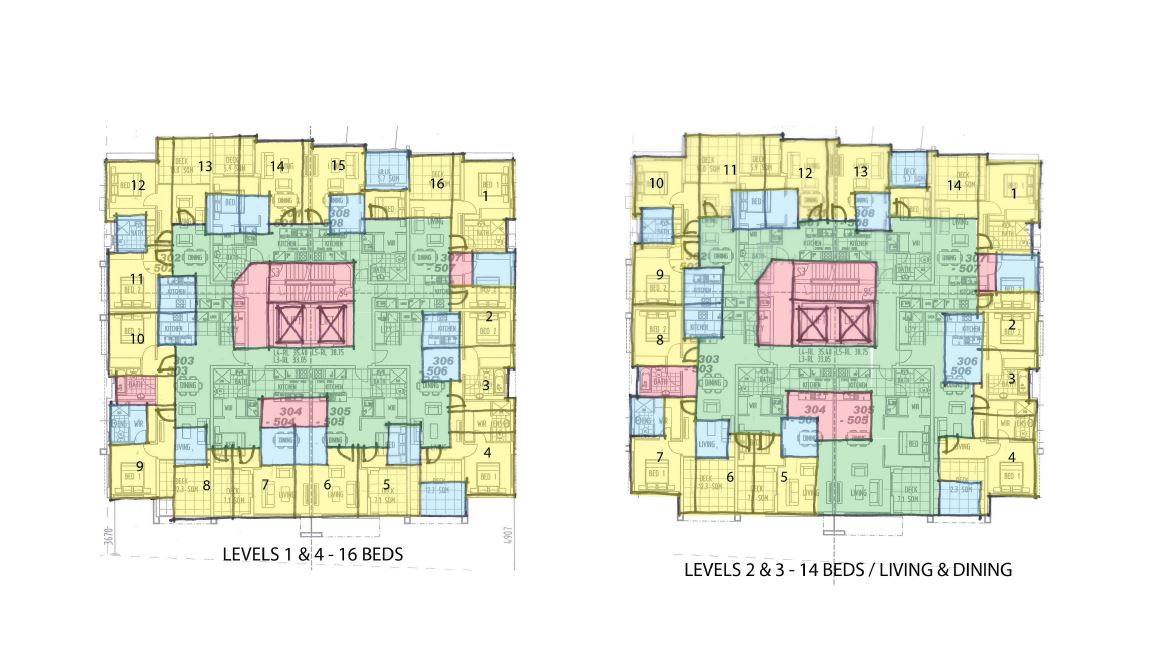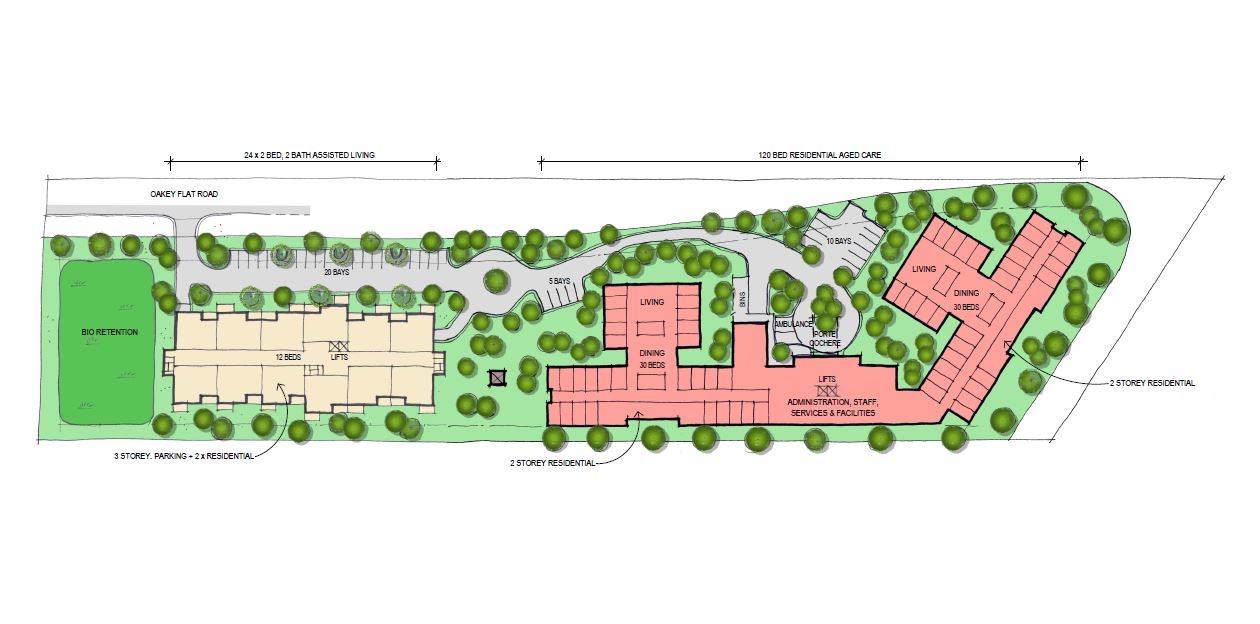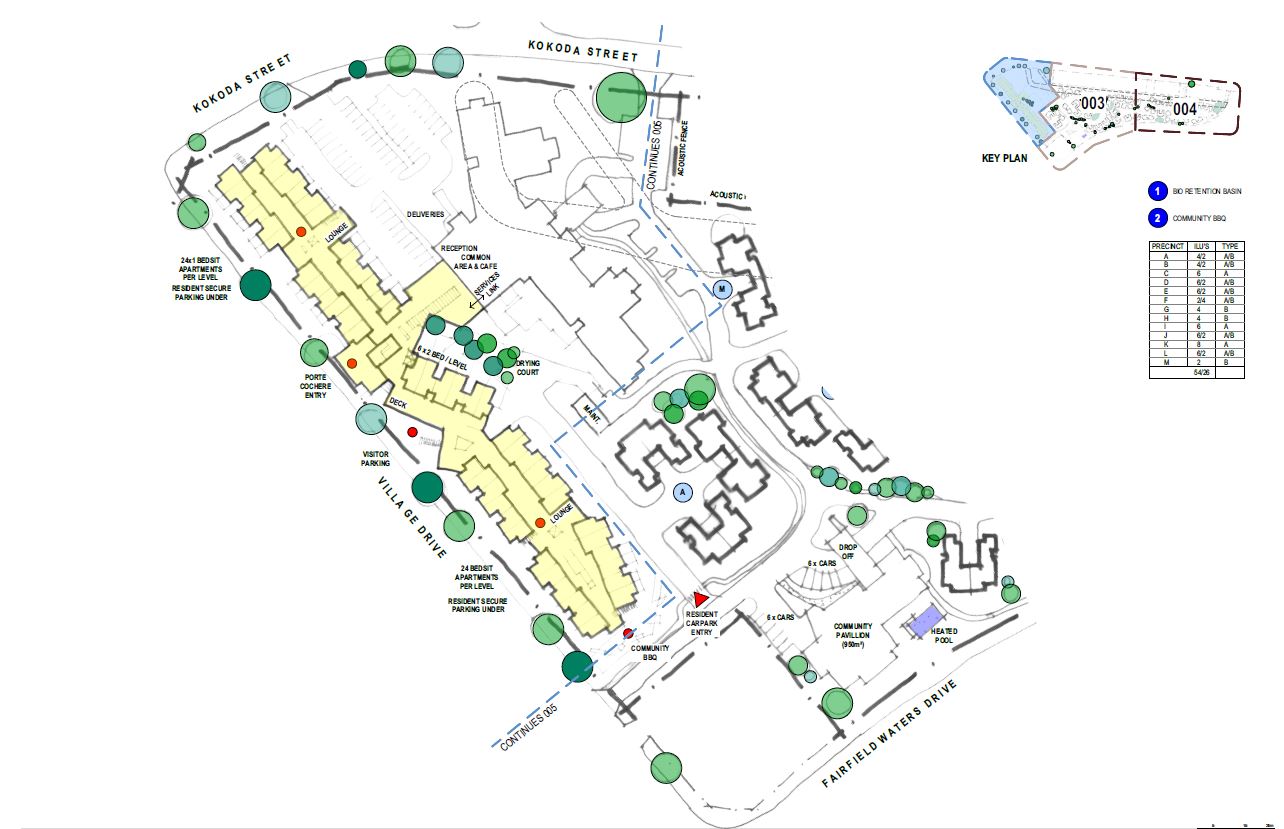 Grey Space have the experience, planning, architecture, co-ordination and documentation skills to efficiently plan, design and detail great supported living communities.
Managing Director Caroline Treacy and Senior Architect Lee Polmear; combined have provided Master Planning architecture services to over 50 Seniors Living sites over the last 30 years.
Client groups have included Centacare, Regis, St Vincents, Anglicare SQ, Beaumont Care, Bolton Clark, Sunnycove, Carinity, Petracd, Qld Health, Fetini Retirement Villages, Wesley Mission, Compton Gardens, Forest View, Saebrae, Peninsula Palms, Aveo, Vacenti and Churches of Christ.